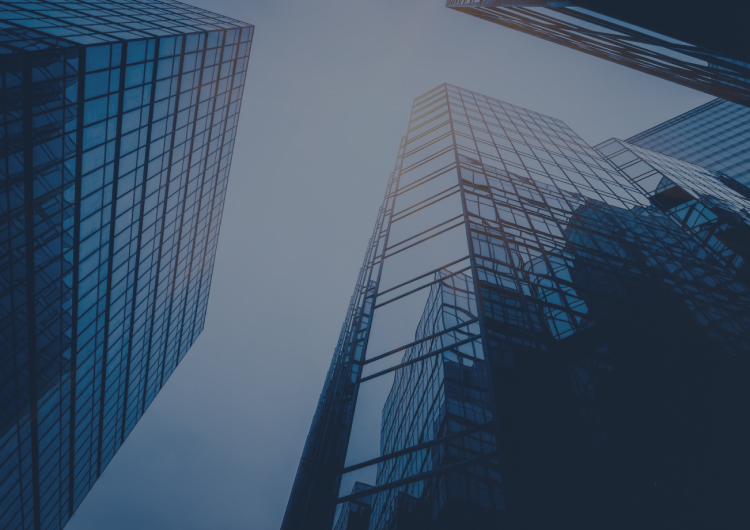 Businesses

Mutual Funds
Mutual funds make investing safe and easy. Investing in a mutual fund is a way to put your money to work for you...
Read More
Mutual funds make investing safe and easy.
Investing in a mutual fund is a way to put your money to work for you, without the endless worry that comes with more risky investments like .
Let your money multiply.
Stock and bond trading as a lone investor can be tough road with significant barriers to entry. It takes time and money to learn the ropes of ever fluctuating markets.
The key to a mutual fund's success is diversification.
A focus on diversification becomes apparent when we notice that M3 Mutual Funds can invest in hundreds of securities. If any one investment underperforms, successful components of the portfolio are bound to compensate the loss. That means less risk for you, the investor!
A low cost investment strategy for retirement, college, and more.
Investing in stocks and bonds can get expensive when commissions start adding up. With a mutual fund you simply pay one simple expense ratio.
Leave it to the pros – professional investment management you can trust
No more watching stocks rise and fall daily. Professional managers are on it for you. They ensure your investment portfolio takes advantage of new opportunities, avoids pitfalls, and maintains the diversification that leads you to success.
Life is easy in the Digital Age—their are diverse ways to invest in mutual funds.
Trade mutual fund shares with M3 over the phone or online. Mutual funds can be micromanaged. You have the option to control the percentage you invest in any particular financial vehicle or market. But for those looking to put their wealth accumulation in cruise control, you can invest in one simple fund and let professional managers handle the rest.
Mutual fund managers with financial experience you can trust.
Our team come from Fortune 500 financial institutions like Morgan Stanley and Wells Fargo. M3 Asset Group's solutions include private equity funds, real estate funds and customized funds of hedge funds. In addition, we provide investment advice and management services to institutional investors through a variety of investment vehicles. The firm's goal is to deliver you impressive returns and capital preservation over the long term through a rigorous application of sharp intellectual, skilled management and our significant capital resources.
Different types of mutual funds
M3 can help you build a portfolio that helps you achieve your investment dreams.
We're here to help.
We welcome proactive clients who love doing financial research on their own. But we love helping those who don't know where to start or what their mutual fund options are.
All In One Mutual Funds help those who want their money to grow, but don't have the time or desire to micromanage their portfolio.
All In One Mutual Funds are perfect for retirement savings, while you're hard at work earning that nest egg. When you retire the mutual fund can be distributed in payments that you chose while still accruing returns. You might also want to save for your children's college tuition in this manner, pulling our funds when the kids head off to university.
Building a Customized Portfolio is perfect for those who enjoy following markets and making conscious investments that fit their goals and passions.
The most common types of funds your Customized Portfolio is built upon are Bonds, Money Market, Stock, International, and Sector funds. You'd do well to learn the ropes of creating a balanced portfolio and learning how certain funds act as buffers in different financial climates. For instance, you can opt for higher risk investments like stocks during economic upturns, or more conservative investment vehicles such as bonds when cycles are at low points.

Exchange Traded Fund
ETF stands for exchange-traded fund. ETF's are made up of several funds, just like a mutual fund. But the ETF differs...
Read More
What is an ETF?
Investing in ETFs can give you additional control over your finances. ETF stands for exchange-traded fund. ETF's are made up of several funds, just like a mutual fund. But the ETF differs in that is can be traded like an individual stock. ETFs follow rates determined by a particular index.
How are ETFs similar to Mutual Funds?
An ETF's main advantage, one that mirrors that of Mutual Funds, is the diversification it offers. Like a mutual fund, an ETF can be composed of hundreds of financial instruments. Various stocks and bonds can help to balance each other out. When one experiences a downturn, another buffers it with expansion. As with all M3 investments, our fund managers will make the moves that bring you a significant return on investment.
A Team of Veteran Financial Managers
An ETF allows you to invest in diverse funds without having to track them 24/7. Our financial experts will ensure we meet our mutual goals—risk management and financial success.
How does an ETF offer more control than a Mutual Fund?
ETFs differ from mutual funds in that they offer trading flexibility. ETFs get you the same pricing you would get working with a broker in in a major stock exchange.
ETF's have lower costs than mutual funds. ETF's get you decreased expense ratios compared to mutual funds, because they track indexes
ETF's offer great tax savings and low minimums.
When you invest in anything, potential taxes can be a liability. Like index mutual funds, ETF's are tax-efficient, saving you money.
Buying and ETF costs about the same as buying one share of a stock. That gets you access to a diversified portfolio with less startup costs.
The M3 Asset team is here to get you on the right track.
Let our professionals guide you through the ins and outs of a successful investment strategy that incorporates ETFs.
Find out how ETFs can fit into your overall investment strategy. You can use them to create a complete portfolio or add them to an already diversified portfolio.

Hedge Funds
Hedge Funds give you the opportunity benefit from certain market weakness, unlike traditional investing that bets solely on growth...
Read More
Why Invest with a Hedge Fund?
Hedge Funds operate as pools of private capital. They give you the opportunity to buy or sell diverse assets and actually benefit from certain market weakness, unlike traditional investment that bets on growth and bull markets. That said, hedge funds are incredibly diverse, drawing on diverse strategies betting.
Hedge funds tap into both traditional and nontraditional markets.
Being versatile offers you the best options for diversification when investing. The large pool of capital hedge funds represent offers you huge opportunities when compared to individual investing in stocks & bonds.
The Importance of Skilled Fund Managers
Because of the nuances of hedge fund investment it's essential that you have talented financial managers, hopefully with years of hedge fund experience, in charge of your fund. The larger point to understand is that hedge funds can perform well in both up and down markets. The performance is determined mostly by the skill of your financial manager.
Hedge Funds Are a Great Tool For Financial Diversification
Diversification is a buzzword in the financial world. Typically we think of diversification as spreading investments out so that stocks & bonds underperforming are balanced by those doing well. But true diversification can come from hedge funds because they react differently to various opposing market trajectories.
Investments that go up and down at the same time are referred to as correlated.
Diversification is enhanced as you invest in a broad range of opportunities that are less correlated than traditional investments. That means you protect yourself from market volatility. Hedge Funds decrease your dependence on market direction and can protect you from economic downturns. In fact, Hedge Fund Managers are experts at leveraging market inefficiencies to you advantage, and the returns they can bring you often increase over time.
Some Hedge Funds Perform Better Than Others
This is largely due to the fact that the skill of your manager is what leads the ship into real ROI. M3 Fund Managers are seasoned financial experts with a track record of success.
Different Hedge Fund Strategies
Some hedge funds seek to buffer you from market volatility, producing stable returns regardless of market conditions. Other Hedge Funds seek to leverage the underlying trends and motion of the markets. Here are a few different strategies.
Long/Short
Buying and/or selling equity or credit securities believed to be significantly  over or under-priced.
Distressed
Purchasing securities of companies experiencing restructuring and making returns on them once the process is complete
Managed Futures
Assets like agricultural products or precious metals are invested in, taking long and short positioning in various global futures markets.
Global Macro
Profit from changes to securities markets, interest rates, exchange rates and commodities prices—taking views on the various opposing direction of markets.
Multi-Strategy
Like it sounds, Multi-Strategy allows you to invest in any combination of the above mentioned methods for maximum investment diversification.